Use Tools for Mentoring to Accommodate Individual Needs
How can discipleship goals be accomplished in a flexible manner, accommodating individual needs, teachable moments, and the direction of the Holy Spirit?
Investing in people with real-life concerns calls for a flexible, ready-to-use resource. People need to work through many issues in common, but rarely in a pre-designed order. Often a subject needs to be revisited several times as the Holy Spirit reveals different layers of need.
The ready-to-use Bible studies prepare you for someone's teachable moment. [See Sample Screenshot]
The modules can be studied in any order, according to the need or the leading of the Holy Spirit at the time. This provides a relevant, tailored fit for each individual or small group. You can partner with the unique work the Holy Spirit is doing in each person.  
Each module is splintered into sections that can usually stand alone as studies; you don't have to study a whole module if only one section is relevant now.
Use the detailed table of contents to quickly find the module or sub-topic you need. Tap the top left corner of your screen, and then tap the blue lines. [See Sample Screenshot] Tap "Table of Contents." [See Sample Screenshot] Click on the link and it takes you to the study. [See Sample Screenshot]
You can disciple several people at a time, partnering with the Holy Spirit's unique work in each one, using the variety of studies already prepared for you.
Complete the "Next Steps in Spiritual Growth" to help you choose which module to work through, by yourself and/or with a friend or small group. [See Sample Screenshot] Mark the items using the highlight feature or by printing a copy. [See Sample Screenshot]
TFM works with people in different places of spiritual maturity, from new believers to leaders who have followed Jesus for many years.
Some examples of accommodating individual needs:
You may have planned to go over how to study the Bible with your friend. [See Sample Screenshot] However, when she arrives, she is struggling with how to confront her roommate about an issue. So, you find the module "Talking Christianly" and locate the section "Resolving Conflict." [See Sample Screenshot]
Or, several of your small group members arrive battered by the storms of life. You can change your planned study to "Receive God's Comfort" in the TFM module "Suffering."
[See Sample Screenshot]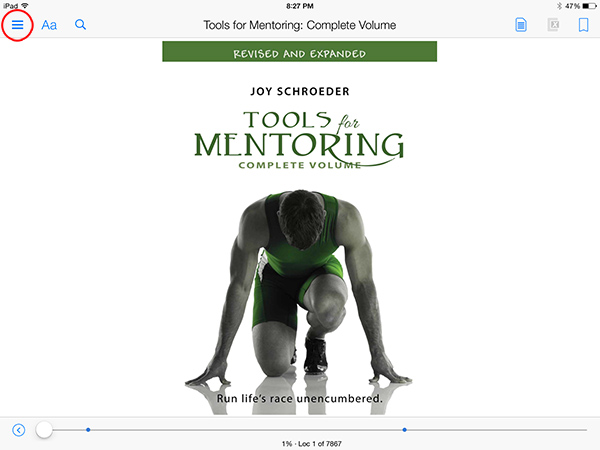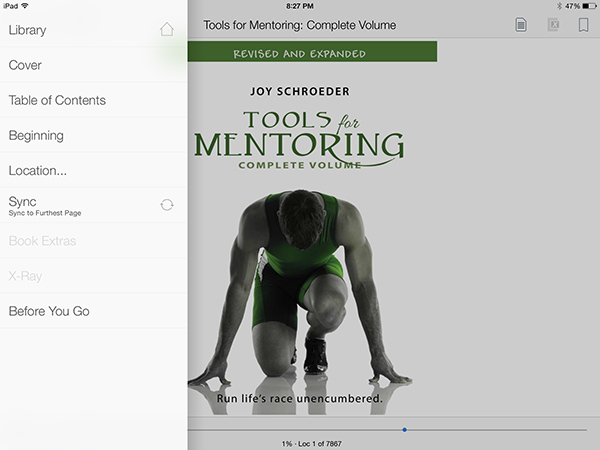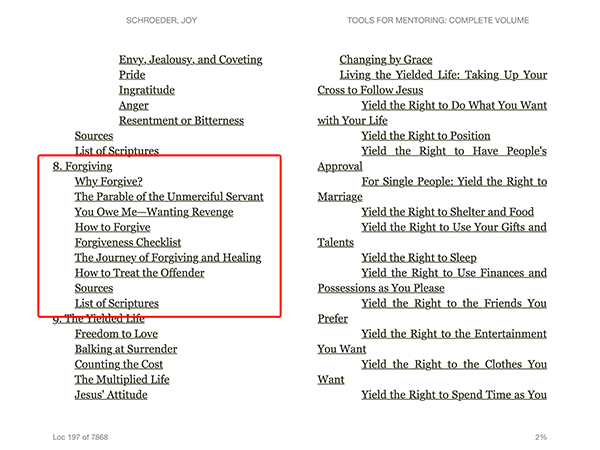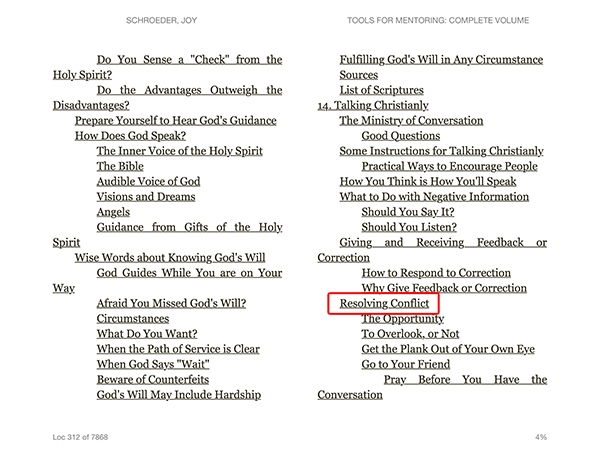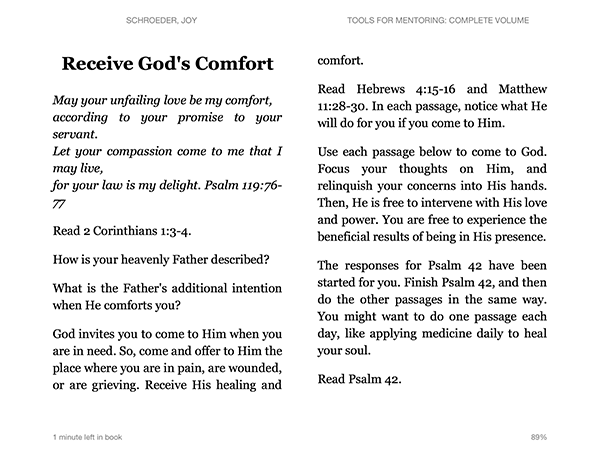 Use Tools for Mentoring...
To establish spiritual growth goals
To accommodate individual needs
To make Bible answers accessible
To reproduce disciple-makers
In a variety of settings
For new believers' first steps
Next Steps: Where to Start
Video Tutorials

---
More:
Next Steps Worksheet (86kb PDF)