Use Tools for Mentoring to Make Bible Answers Accessible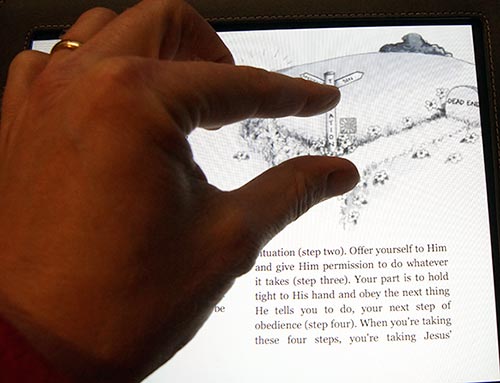 How do you find the right verse or Bible study you need right now, for yourself or a friend? How can you ever know enough of the Bible to feel qualified to help someone else?
The Bible Studies
The busy, people-intensive life of school, work, and ministry makes it challenging to find time to prepare Bible studies. Using TFM as a resource will minimize your prep time. The work's already been done for you.
The questions allow the Bible to speak for itself and invite personal application.
Doing the action steps and prayer suggestions can open your heart for the Holy Spirit to change you.  
The line drawings delightfully illustrate spiritual concepts. Expand them to get a closer look. Tap the X to close. [See Sample Screenshot #1]  [See Sample Screenshot #2]  [See Sample Screenshot #3]
You can use the note feature to answer the questions and record your notes. [See Sample Screenshot #1] [See Sample Screenshot #2] [See Sample Screenshot #3]
Use the search feature to find a topic you're interested in. It will show every place that word is used in over 750 pages of Bible studies. [See Sample Screenshot] [See Sample Screenshot]
You don't need to know very much about the Bible to encourage a friend's journey with Jesus. Choose a TFM module, and use the questions and insights to learn Bible truths together. 
It's helpful to have gone through the module before you use it with your small group. However, if a concern or question comes up that is addressed in TFM, you don't have to have studied the section first.

The Scripture Lists
You can immediately access Bible passages in seconds by going to the "List of Scriptures" at the end of every module. (Use the table of contents.) Each list includes all the verses used in that module, as well as additional ones on that topic. [See Sample Screenshot]
If all you need is a Scripture on the subject, go to the end of the module, skim the summaries by each reference, and find the one you want. [See Sample Screenshot] 
If you remember the essence of a Scripture but don't know the reference, use the "List of Scriptures" to find it.
Use these Scripture lists to create your own Bible study for your small group or one-on-one. The TFM module "The Bible" shows you how to create a Bible discussion. (See also the article on this website: "Build Your Own Bible Study.") [See Sample Screenshot]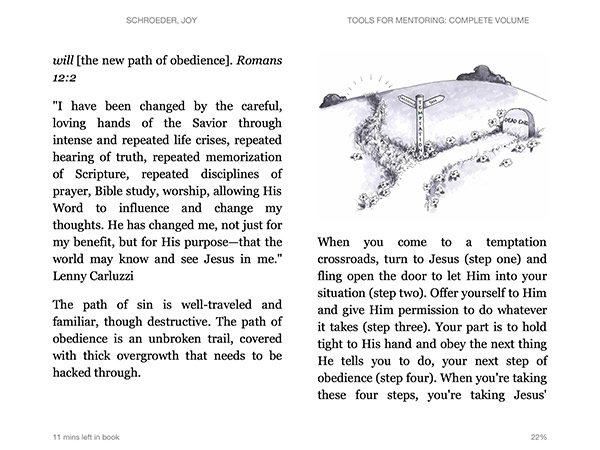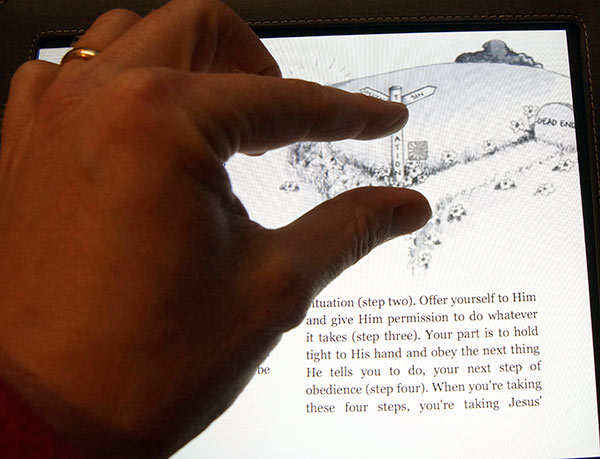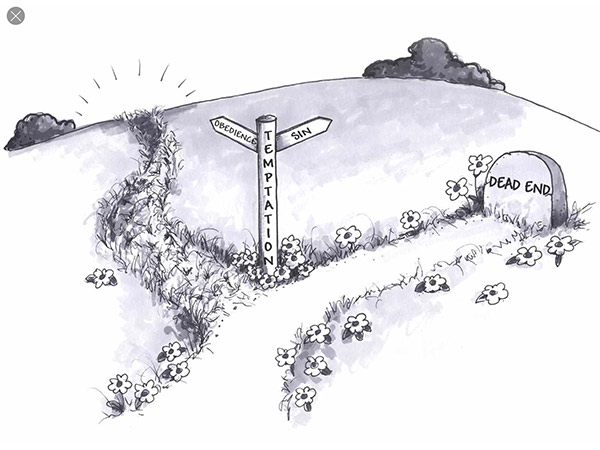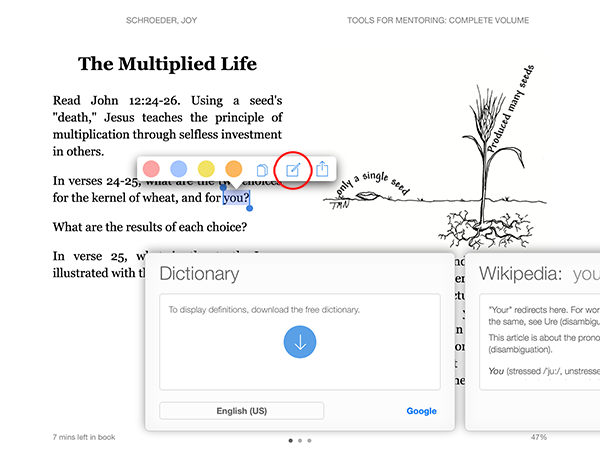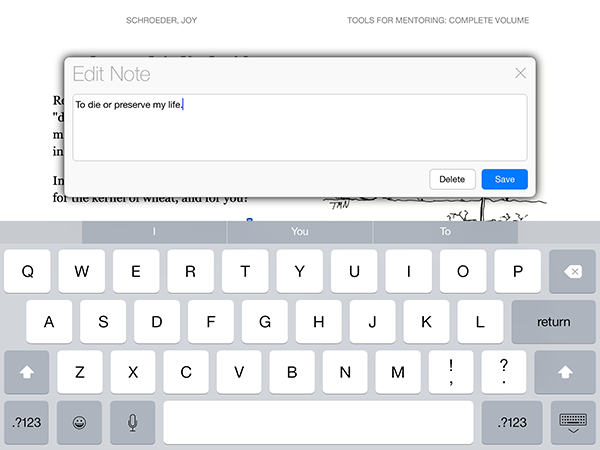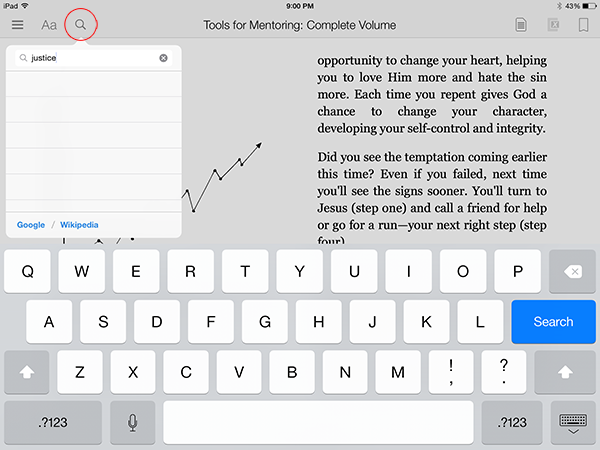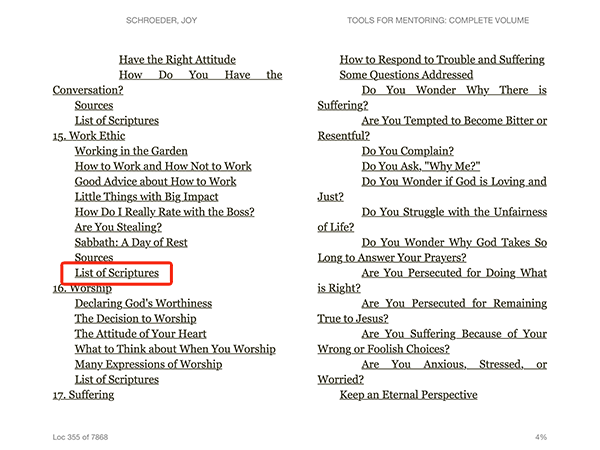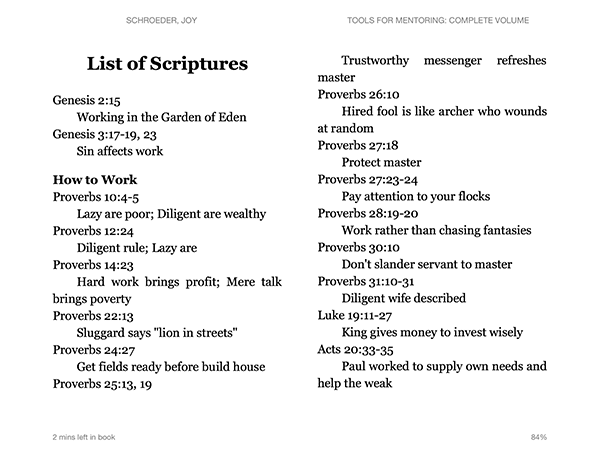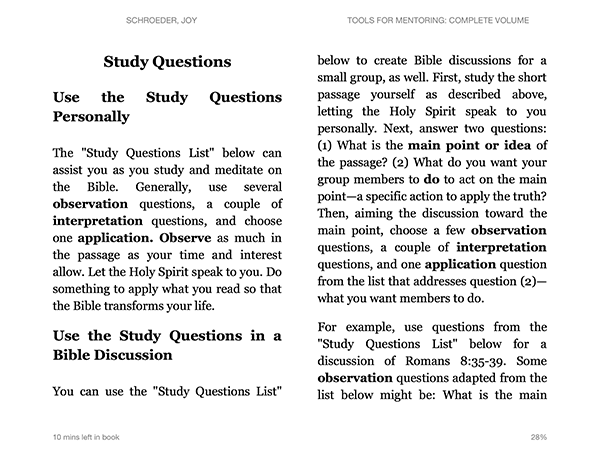 Use Tools for Mentoring...
To establish spiritual growth goals
To accommodate individual needs
To make Bible answers accessible
To reproduce disciple-makers
In a variety of settings
For new believers' first steps
Next Steps: Where to Start
Video Tutorials

---
More:
Next Steps Worksheet (86kb PDF)