Use Tools for Mentoring to Reproduce Disciple-makers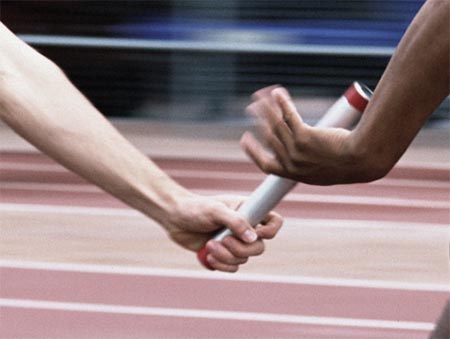 How can you disciple people so that they have both the vision and the "tools" they need to disciple others?   
People tend to pass on what they've experienced. When you and the friends you disciple go through TFM together, they know what is in the resource, have experienced it with you, and have gained confidence to use the studies with someone else. You are sending them as equipped disciple-makers into the university, marketplace, the church, and missions.
Remind people that the Bible truths they're learning in TFM (and other sources) are not just for their growth only. Rather, what they learn about following Jesus they are to pass on to others.
Encourage people when they lead their own small group, disciple someone, graduate from college, or move on in other ways to use their already-prepared "tool" to support someone else's spiritual growth. When they depend on the Holy Spirit, He will help them reproduce other disciples devoted to Jesus who will in turn disciple others.
Use Tools for Mentoring...
To establish spiritual growth goals
To accommodate individual needs
To make Bible answers accessible
To reproduce disciple-makers
In a variety of settings
For new believers' first steps
Next Steps: Where to Start
Video Tutorials

---
More:
Next Steps Worksheet (86kb PDF)